Discover what you're capable of and join one of our volunteer or internship opportunities abroad during your school or college years. You'll travel to a developing country, meet people your age from around the world, and become part of something bigger than yourself. You'll realise your potential while having the adventure of a lifetime.
If you're 15, 16, and 17 years old, we strongly recommend our High School Specials. On one of these programmes, you can help kids learn through play, roll-up your sleeves and help on a building site, shadow lawyers and business professionals, and more. Whatever you do, you'll be working on long-term, sustainable solutions to specific problems, or you'll be focused on gaining hands-on work experience. You can use what you do to enhance your CV or UCAS form.
Our High School Specials will also help you grow personally. You'll hone soft skills like communication and problem-solving. And when you're not working, you'll be able to explore with your group and experience the culture. You'll have support from our in-country staff 24/7, so you don't have to worry about any of the details. We'll take care of everything.
Choose a High School Special
1-3 of 37 Projects
Medical Internship in Peru for Teenagers
See this project
Price:

INR162,300 for 2 weeks

Extra Weeks:

INR32,300

Start Date:

During school holidays

Minimum Duration:

2 weeks

Age:

15-18
Medical Internship for Teenagers in Sri Lanka
See this project
Price:

INR152,300 for 2 weeks

Extra Weeks:

INR32,300

Start Date:

During school holidays

Minimum Duration:

2 weeks

Age:

15-18
Volunteer Building in Nepal for Teenagers
See this project
Price:

INR139,800 for 2 weeks

Extra Weeks:

INR32,300

Start Date:

During school holidays

Minimum Duration:

2 weeks

Age:

15-18
Load More
Can't find what you're looking for?
We'd be happy to talk about creating a custom project for you. Most of our staff have been volunteers themselves, so they're well placed to answer your questions, big or small.
+91 9999850304
or email:
Get in Touch
to start planning your project
What can I do as a college or school student abroad?
Whether you're volunteering abroad as a 16 year old, or you've decided to intern abroad as a 17 year old, we have a High School Special for you. Our staff are here to help you find the project that's the best match to your interests and goals.
Here are some of our most popular options for young volunteers and interns:
We've seen an increase in young people travelling and choosing to use their time to help those in need. Joining a High School Special is a great way for you to become part of this and team up with a group of people to achieve a goal.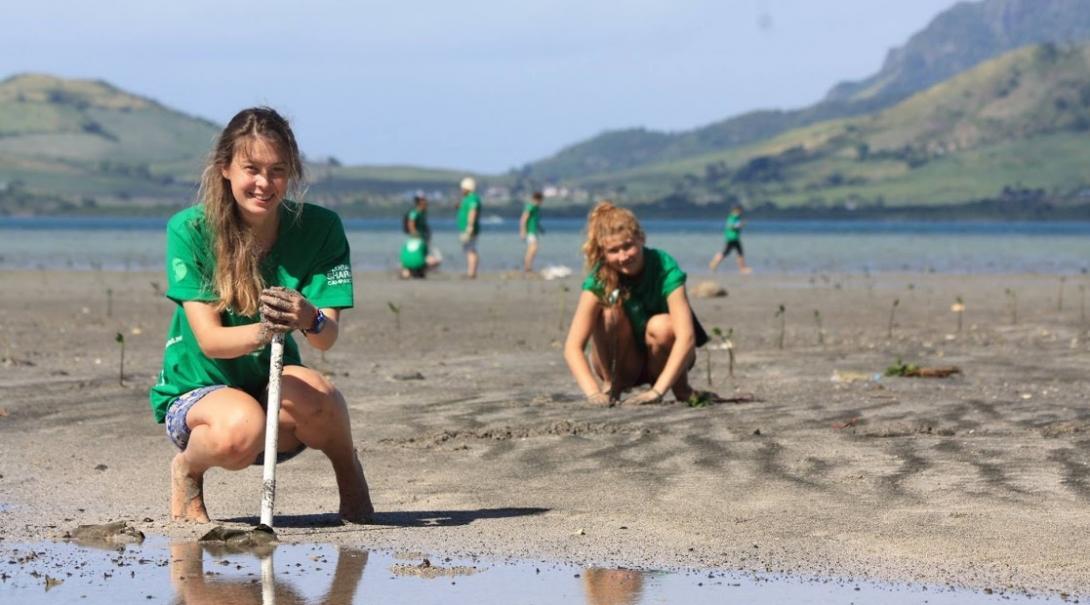 Summer Volunteering Abroad for Students
Summer is the busiest time of the year for us. We recommend planning ahead to make the most of your summer holiday and book a place on the trip of your choice. When schools close for the summer, you can pack your bags, hop on a plane, and travel to a developing country.
Our High School Specials take place over fixed dates throughout the summer months of June, July, and August. Whichever programme you choose, you can expect to:
Meet and work with young people your age
Live with a local host family or in shared accommodation
Take part in fun, worthwhile activities at your placement
Do cultural and tourist activities with your group and our staff
Have support from our staff 24/7 during your trip
Alternatives to High School Specials
If you're 16 or older and confident about travelling and working independently, look at one of our Flexi Trips that run throughout the year. The average age of volunteers on Flexi Trips is between 18 and 24, and we find that these placements are great for recently graduated students.
If you're looking for a more specific programme, we can work with you to arrange a custom group volunteer trip if you're with a group of five or more. We have extensive experience working with young students and teachers to arrange personalized group programmes, whether you are fellow students, friends, classmates, or part of the same team or club.