What We Provide
Our price includes all your food, accommodation, insurance and back-up. We have set prices from two or four weeks up to twelve weeks. If you want to go for more than twelve weeks, you can add as many extra weeks as you like (within visa restrictions) - see the prices page.
Project
The full organisation of your project; including a supervisor at your placement and worthwhile work to do.
Accommodation
Local host-families are carefully selected because they are friendly, welcoming and will go out of their way to look after our volunteers. Where we can't provide host families we place our volunteers together in secure accomodation.
Food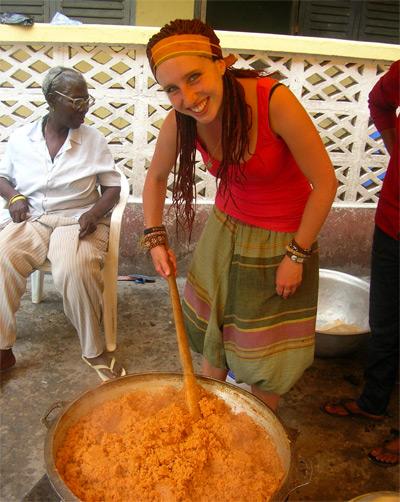 We will ensure you are provided with 3 squares meals a day; you can't work on an empty stomach!
Back-up
We have over 600 trained staff worldwide. In every country we have an office run by an experienced Country Director, trained in the UK. Staff can be contacted 24 hours a day. They are responsible for your general well-being and liaise with your placement, accommodation and our UK staff. See also Safety & Back-up.
Transport
Transport to and from work is provided by Projects Abroad where required.
Insurance
Travel and medical insurance is included automatically; you are covered no matter where you are from or where you are going. This can be extended on request to cover other travel you may be doing. It is important that you carefully read the policy, especially regarding pre-existing medical conditions, to check that the cover meets with your needs.
Unfortunately our current insurers can only provide cover for our volunteers up to the age of 64. Volunteers aged 65 and over will need to obtain alternative travel and medical insurance.
Projects Aboard are an Appointed Representative (493796) of Insurance Consultants International Limited under the UK Financial Services Authority Rules (FSA).